#Cloud for Global Good
#Künstliche Intelligenz
Artikel
A Cloud for Global Good for 2018
Vom 09.01.2018
The beginning of a new year offers an opportunity to reflect on the past and look forward to the future. It's in this spirit that today we are releasing an updated A Cloud for Global Good, a policy road map for governments, industry and civil society to consider as they realize the opportunities and address the challenges presented by the Fourth Industrial Revolution. This new version, which updates the edition we released in October 2016, reflects our rapidly changing world and recent advancements in artificial intelligence, machine learning, mixed reality and other cloud-enabled technologies.
Over the past year, we've been inspired by how our customers have transformed their businesses, communities and individual lives with new technology. Artificial intelligence (AI), for instance, is helping those with low vision to better interact with the world through Seeing AI, researchers stop the spread of viruses like Zika and malaria, and radiologists raise the accuracy and reduce the time involved in identifying tumors.
But while we remain bullish on the potential of technologies like AI, the past year has underscored the importance of why we must develop and deploy new technologies in a way in which everyone can benefit. In 2017 we saw increasing evidence that technology is having a lopsided effect on the labor market, causing wages to rise faster for those at the top of the income scale. We also witnessed an increase in the frequency and cost of cybersecurity breaches, and observed nation-states increasingly use cyberspace to attack the civilian infrastructure of sovereign countries.
These challenges are as real as the opportunities. To address both, we must develop new laws while we develop new technology. The 2018 edition of A Cloud for Global Good contains an updated set of recommendations for creating a modern policy environment in which cloud technology can be developed and deployed in a trusted, responsible and inclusive way. It contains our learnings and ideas from the past year, including recommendations on how governments can create a regulatory environment that provides people with the skills needed to succeed in the workplace, ensures technology companies deliver innovation responsibly and with accountability, and protects people from the misuse of new technology.
While governments have a leading role to play, they cannot do it alone. Microsoft is committed to doing our part by investing and partnering with stakeholders around the world.  We will continue to advance the creation of a Digital Geneva Convention to protect civilians in cyberspace in times of peace. We will also continue to expand our AI for Earth program to solve climate issues with technology. And we are committed to extending the benefits of technology to everyone through projects like the Microsoft Airband Initiative which brings broadband connectivity to Americans living in rural areas.
While we don't have all the answers, our hope is that this book will help our customers in both the public and private sectors build cloud-powered solutions that are trusted, responsible and available to everyone.
Lesen Sie hier die Updates von A Cloud for Global Good 2018. 
Weiterführende Beiträge zum Thema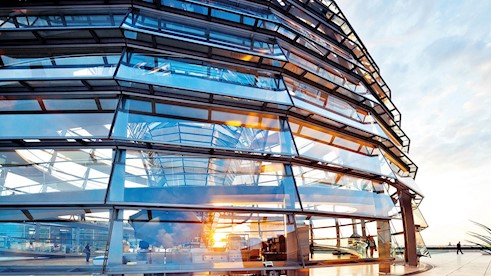 Enquete-Kommission "Künstliche Intelligenz": Das "Wie" ist entscheidend
von Tanja Böhm vom 28.09.2018
Gestern fand die konstituierende Sitzung der Enquete-Kommission "Künstliche Intelligenz" des Deutschen Bundestages statt. Wir bei Microsoft begrüßen die Einberufung dieser Enquete-Kommission sehr, denn Künstliche Intelligenz...
Weiterlesen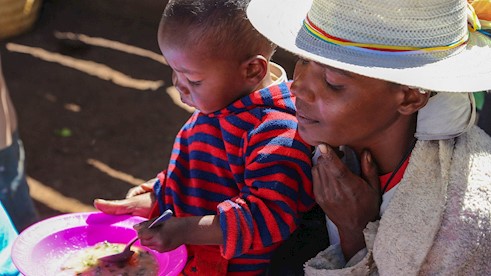 Künstliche Intelligenz für die humanitäre Hilfe
von Astrid Aupperle vom 25.09.2018
Microsoft stellt die dritte Säule des Programms "AI for Good" vor: "AI for Humanitarian Action" unterstützt mit Hilfe der Möglichkeiten von Künstlicher Intelligenz NGOs und Hilfsorganisationen, um den humanitären Herausforderungen...
Weiterlesen
Digitalisierung für alle mit Künstlicher Intelligenz und Big Data: Zehn internationale Tech-Startups wachsen mit Microsoft ScaleUp Berlin
von Isabel Richter vom 03.09.2018
Zehn Later-Stage Startups starten heute in das Programm von Microsoft ScaleUp Berlin, vormals Microsoft Accelerator. Dabei erweitert Microsoft seine Startup-Aktivitäten um die gezielte Förderung von KI-Lösungen, die zum Innovationsmotor...
Weiterlesen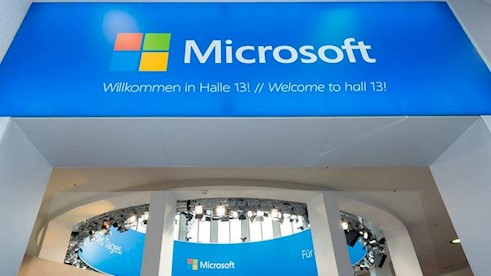 Künstliche Intelligenz und IoT bei Microsoft auf der IFA, Halle 13
von Isabel Richter vom 30.08.2018
Besuchen Sie unseren Microsoft Stand auf der IFA in Halle 13 und informieren Sie sich über Zukunftstechnologien wie Künstliche Intelligenz und IoT.
Weiterlesen